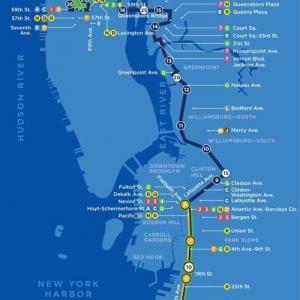 2021 TCS New York City Marathon
Why I run?
Hi hello!
You are busy. I am busy. We are both very busy. So this is the short version for those who are busy. 
I need money. 
This money is not for me. 
This money is for a cancer charity. 
I'm raising money for a cancer charity by running the New York City Marathon. 
I know! Crazy right. 
But my mom had cancer. My uncle had cancer. Lot of cancer out there. Let's beat it. 
Here's the link to donate. 
I need to raise $5,000. That's 100 people donating $50 each. Or ten people at $500. We can do this!
The folks i'm running for are called Haymakers for Hope. They organize charity boxing tournaments to KO cancer. I fought in one of those a few years back. When covid hit, Haymakers started organizing for marathons, too. 
Here's the link to my runner profile. 
I've been training all across America this summer. Literally.
I've run the rivers in Virginia. The neighborhoods of Atlanta. Through the industrial parks of Chattanooga, Tennessee. I ran around the art cars in Houston and with the pretty people in Austin. 
I ran through ranches in Arizona. That was beautiful. I ran in the streets of Vegas. That was gross. And I ran along the shore in Seattle. That smelled like a shoreline, take that how you wish. 
You can follow my runs on Strava. I recommend it! A great app for motivating you to run along with friends. 
And so.
It would mean a lot to mean to me, and my mom, and my extended family, and everybody who suffers from the emperor of maladies. 
Please take a moment to donate.
Thank you. I love you. That's not a joke. 
-steve